Join Ferrari Beverly Hills and racing arm, ScuderiaCorsa, for the Ferrari Challenge at Homestead-Miami Speedway on November 5-6,
2016, where the Ferrari racing will be complemented by the distinctly
Italian sights and sounds Ferrari's F1
Clienti and XX program,
featuring the thrilling 1,035hp FXX-K as well as a collection of historic F1
cars from the Scuderia Ferrari.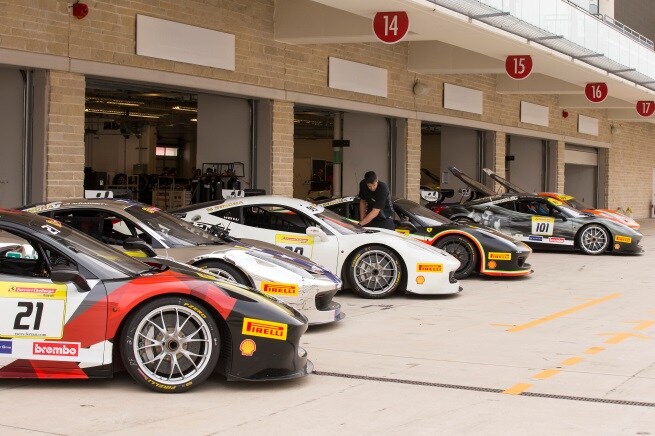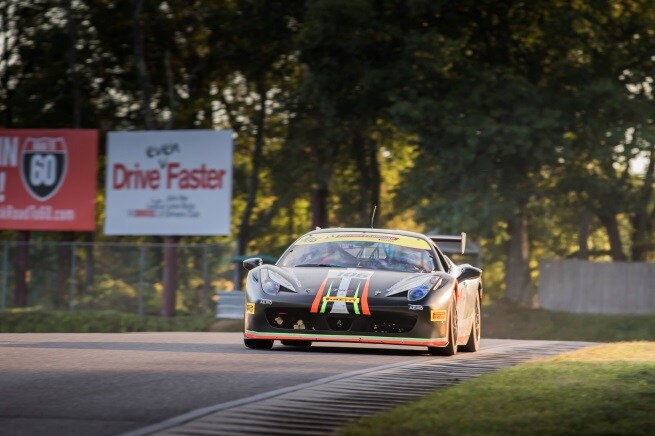 Join
Scuderia Corsa, racing arm of Ferrari Beverly Hills, providing a
complete solution for drivers who are looking to bring their
passion for Ferrari on a race track. Utilizing
the Ferrari 458 Challenge Evoluzione, a race-prepared version of the 458
Italia, the Ferrari Challenge series contests six double-race weekends at
racetracks across North America. The Team's Driver Development
Program prepares early-stage drivers for participation in the Esperienza
progam, providing
them with valuable track time and feedback from the championship-winning
Scuderia Corsa engineering team and driver coaches, to begin their
Ferrari motorsports journey, leading them to the Ferrari Challenge series.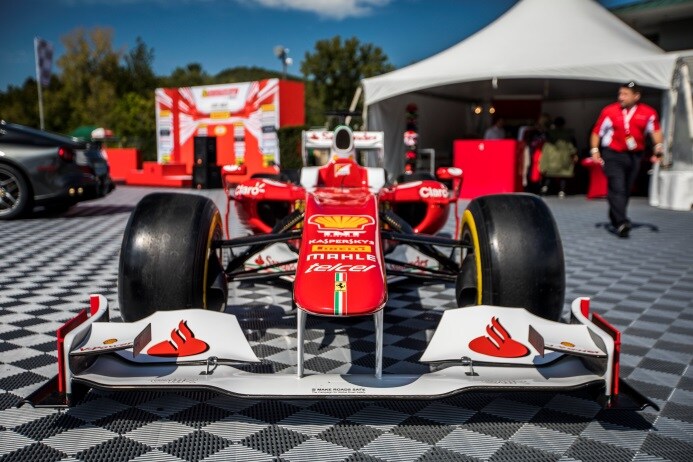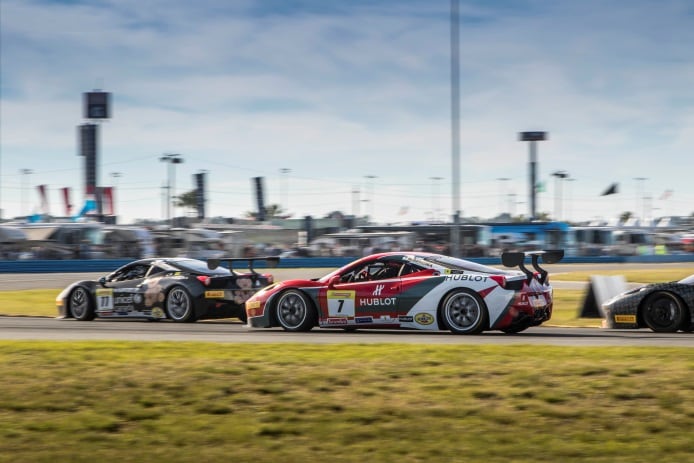 IMMERSE
YOURSELF IN THE ACTION.
JOIN FERRARI BEVERLY HILLS
AT THE EXCLUSIVE FERRARI NORTH AMERICA HOSPITALITY SUITE
Offering
Access
to Homestead Miami Speedway and Ferrari's VIP hospitality suite: a space
to relax, dine and enjoy the race with your fellow Ferraristi.
Hospitality will open at 8am and close at 5pm on Saturday and
Sunday.
Continental breakfast
and full lunch service
On-site
appointment-only massage and spa services
Kids
zone area
Client
lapping sessions

  $450/Weekend

 $250/Day

For more information please
contact your Ferrari Beverly Hills Marketing Manager at Events@FerrariBeverlyHills.com or Ferrari Support at support@ferrarisupport.com or (866) 551-2828 by
indicating Ferrari Beverly Hills as your preferred dealer.